Trichomoniasis (trich) is the most common nonviral sexually transmitted infection (STI).1 Ask your healthcare provider to test for it.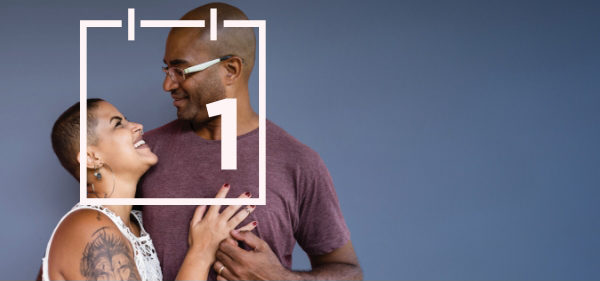 Like all STIs, trich is passed between partners during sexual intercourse.1 Trich symptoms can vary from person to person.
About

70%

of people with trich have no signs or symptoms of the infection.1

Your sexual partners (males or females) can be infected with trich but show no symptoms.1
Some women with trich may notice unusual discharge that is yellow/green and bad-smelling.1
Since trich can last for months or even years without treatment, a trich diagnosis does not necessarily mean you were recently infected.1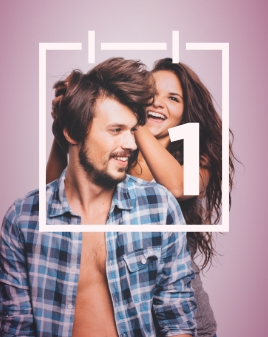 Trich can have serious health consequences for women if left untreated

Research has shown that leaving trich untreated is associated with increased risk of:


Research has shown that leaving trich untreated is associated with increased risk of:
Getting sexually transmitted infections (STIs) like herpes, trichomoniasis (trich), chlamydia, gonorrhea, and HIV1
Transmitting STIs to your partner1
Developing pelvic inflammatory disease (PID), which can threaten your fertility1,3
Developing cervical cancer, which can be life-threatening4
Complications with gynecological surgery1
Complications with your pregnancy, including late term miscarriage, premature birth, and low birth weight1
You can help prevent trich from coming back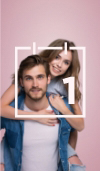 Seek treatment from a healthcare provider right away and take the medication you're prescribed as directed.1
Your sex partner(s)—male or female—should be treated at the same time in order to prevent you from becoming re-infected.1
You and your partner(s) should abstain from sex until everyone has completed their treatment for trich and their symptoms have cleared.1,2
When you do have intercourse, using condoms can help prevent you from getting trich and other STIs.1

With SOLOSEC, you and your partner(s) can complete treatment for trich with just one oral dose.2
It's possible to have trich and BV at the same time5
Approximately
70%
of women with trich are also infected with the bacteria that cause BV.5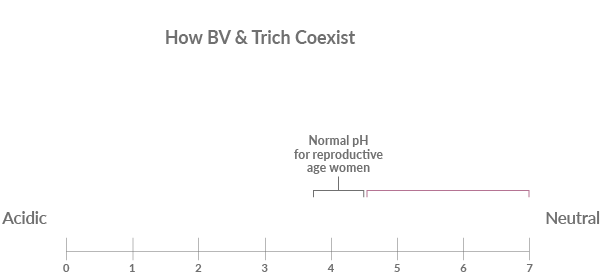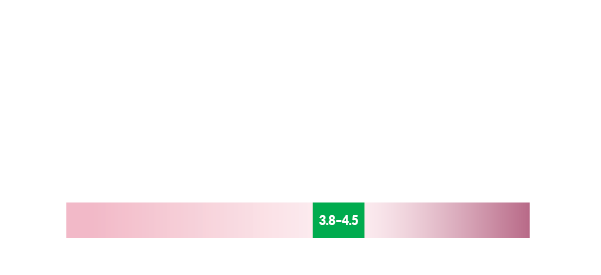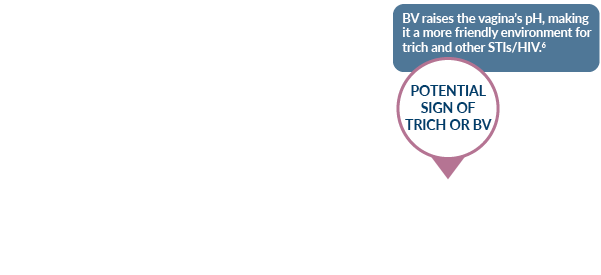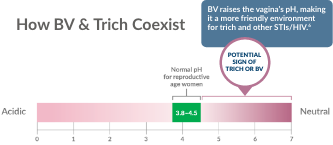 SOLOSEC is the only single dose oral antibiotic that's FDA-approved to treat both trich and BV.1
References:
1. Workowski KA, Bachmann LH, Chan PA, et al. CDC Sexually Transmitted Diseases Treatment Guidelines, 2021. MMWR Recomm Rep 2021;70(RR-04):1-192. 2. SOLOSEC [prescribing information]. Baltimore, MD: Lupin Pharmaceuticals, Inc; 2022. 3. Wiringa AE, Ness RB, Darville T et al. Trichomonas vaginalis, endometritis and sequelae among women with clinically suspected pelvic inflammatory disease. Sex Transm Infect 2020;96:436-438. 4. Yang S, Zhao W, Wang H, et al. Trichomonas vaginalis infection-associated risk of cervical cancer: A meta-analysis. Euro J Obstet Gynecol 2018;228:166-173. 5. Sobel JD, Subramanian C, Foxman B, Fairfax M, Gygax S. Mixed Vaginitis—More than Coinfection and with Therapeutic Implications. Curr Infect Dis Rep 2013;15:104-108. 6. Brotman RM. Vaginal microbiome and sexually transmitted infections: an epidemiologic perspective. J Clin Invest. 2011;121(12):4610-4617.