Get answers to common questions about your trichomoniasis (trich) diagnosis.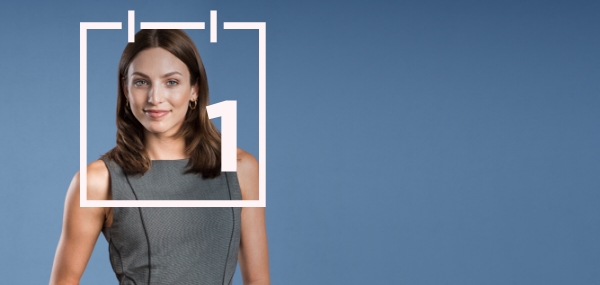 What happens if trich is left untreated?
Trich is curable with treatment and, if promptly treated, poses little threat to your health.1
Left untreated, trich is associated with serious health consequences.1

See health risks

>
Like all STIs, trich is passed from partner to partner during sexual intercourse.1
If you have sex—especially unprotected sex—with someone who has trich, you can get infected.1
If you've been treated for trich, you may get it again if your untreated partner re-infects you.1


Learn about re-infection

>
Did my partner give trich to me?
Your doctor has no way to determine who initially gave trich to you, or to your partner.1
Since trich can last for months or even years without treatment, a trich diagnosis does not necessarily mean you were recently infected.1
About 70% of people with trich have no symptoms—which means you or your partner may have been unaware of having trich for weeks, months, or years.1
It's important that your partner(s) get treated at the same time.1,2

Learn about partner treatment

>
What are the treatments for trich?
There are no over the counter medications for trich. Your healthcare provider will give you a prescription for an antibiotic treatment.1
Your partner(s) should be treated at the same time to help prevent reinfection.1
SOLOSEC is the only antibiotic that provides that complete treatment for both trich and bacterial vaginosis (BV) with just one oral dose.2

Learn how to take SOLOSEC

>
Is it possible to have trich and bacterial vaginosis (BV) at the same time?
Yes, it's possible to have both infections. In fact, 70% of women with trich test positive for the bacteria that cause BV.3
BV raises the vagina's pH, making it a more friendly environment for trich.4
Women with BV and trich are more likely to get other STIs like HPV, HIV, herpes, chlamydia, and gonorrhea so it's important to get treated.1,5-7
SOLOSEC is also approved to treat BV. It's the only single dose oral medication approved to treat both BV and trich.2

Learn about BV

>
The only way to prevent trich and other STIs is to not have sex (vaginal, oral or anal).8
If you are sexually active, you can lower your chances of getting trich:

Use latex condoms consistently and correctly when you have sex with your partner(s).8
Be in a mutually monogamous relationship where both partners regularly test negative for STIs.8
References:
References: 1. Workowski KA, Bachmann LH, Chan PA, et al. CDC Sexually Transmitted Diseases Treatment Guidelines, 2021. MMWR Recomm Rep 2021;70(RR-04):1-192. 2. SOLOSEC [prescribing information]. Baltimore, MD: Lupin Pharmaceuticals, Inc; 2022. 5. Sobel JD, Subramanian C, Foxman B, Fairfax M, Gygax S. Mixed Vaginitis—More than Coinfection and with Therapeutic Implications. Curr Infect Dis Rep 2013;15:104-108. 6. Brotman RM. Vaginal microbiome and sexually transmitted infections: an epidemiologic perspective. J Clin Invest. 2011;121(12):4610-4617. 5. Chavoustie SE, Maribona AS, Hanna M. Bacterial Vaginosis and the Risk for Sexually Transmitted Infections. Contemp Ob Gyn 2020. Educational Supplement. 6. Allsworth JE, Ratner JA, Peipert JF. Trichomoniasis and other sexually transmitted infections: results from the 2001–2004 National Health and Nutrition Examination Surveys. Sex Transm Dis 2009;36(12):738–44. 7. Kissinger P. Trichomonas vaginalis: a review of epidemiologic, clinical and treatment issues. BMC Infect Dis 2015;15(307);1-8. 8. CDC Trich Fact Sheet. Updated July 2017. Accessed 27 Oct 2021.